PRODUCT INFORMATION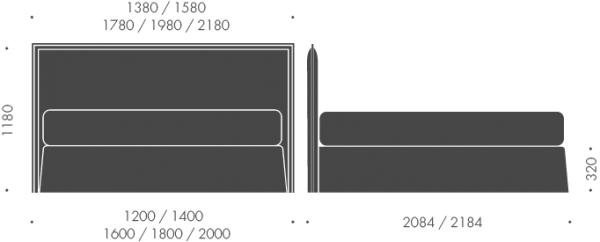 The Leila Continental bed can be ordered in a variety of shades by combining contrasting fabrics at the head, highlighting its double stitching. The bed base is available in two versions, either "trousers" or "skirts" (the bed shown in the basic version is complected with "skirt").
The bedroom design can be complemented by the dressers of various sizes and capacities in the collection, freestanding wardrobes, bedside cabinets, and expand the space with the offered floor and wall mirrors.
Leila Continental bed is available in both single and double bed sizes.